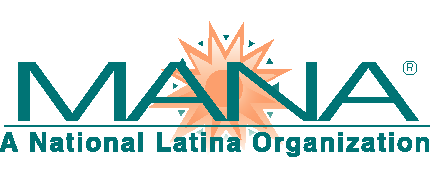 Leadership,

Service, E

ducation,

Advocacy
Empowering Latinas Since 1974
Lead, Serve, Educate, and Advocate
MANA hosted our first national in-person conference since the start of the pandemic, July 18-20, in Washington, DC. The event was an empowering conference featuring Latina Leaders, advocacy issues of the day, and opportunities to engage. The Hermana Conference provided a meaningful and educational opportunity for MANA members and volunteers to network, train on the newest program enhancements and share best practices. Community leaders and opinion-shapers connected through workshops and trainings. Participants gained valuable information and resources from top Latina trailblazers. Below are the schedule and speaker bios. We hope to see you next year in San Antonio for the 2023 Hermana Conference!
​
Conference Schedule:
Monday, July 18, 2022
6:00pm – 8:00pm Hermana Conference Welcome Reception
Welcome Remarks
Leticia Galvez-Trujillo, MANA National Board Chair

Amy Hinojosa, MANA President and CEO
Panel Discussion – MANA National Leadership Throughout the Years
Bettie Baca, MANA Co-Founder

Veronica Padilla, Former MANA National Board Chair

Leticia Galvez-Trujillo, MANA National Board Chair

Moderator: Amy Hinojosa, MANA President and CEO
​
Tuesday, July 19, 2022
8:00am – 9:00am Breakfast
8:30am – 9:00am The State of Latinas in the United States
Amy Hinojosa, MANA President and CEO
​
9:00am – 9:10am Break
9:15am – 10:30am Panel Discussion: Chapter Membership Strategies
Ines de Jesus, MANA de Metro Detroit

Julisa Rodriguez, MANA de Albuquerque

Jessica Mier, MANA de San Diego

Moderator: Sofia Salgado, MANA National Board of Directors
​
10:30am – 10:40am Break
10:45am – 12:00pm Workshop: Latina Savings Project
Presented by The Women's Institute for a Secure Retirement
Introductions
Andreana Albott, MANA National Board Member
Speakers:
Cindy Hounsell, President, Women's Institute for a Secure Retirement

The Honorable Judy Chapa, Former Deputy Assistant Secretary for the U.S. Department of the Treasury's Office of Financial Education
12:00pm – 1:30pm Luncheon Fireside Chat: The New Face of Feminism
Introductions
Michelle Diaz-Agha, MANA National Board Vice Chair
Panelists
Christian Nunes, President, National Organization of Women

Moderated by Amy Hinojosa, MANA National President and CEO
1:30pm – 1:40pm Break
1:40pm – 3:15pm Workshop: Fundraising for Your Chapter
Introductions
Rosa Cavazos, MANA National Board Treasurer
Presenter
Armando Zumaya, Founder, Somos El Poder
​
3:15pm – 3:30pm Break
3:30pm – 5:00pm MANA Annual Membership Meeting
MANA Members Only
​
6:00pm – 8:00pm Chair's Reception: Honoring Hermana Excellence
Remarks:
Leticia Galvez-Trujillo, MANA National Board Chair

Amy Hinojosa, MANA President and CEO
​
Celebration of Vme 15th Anniversary
Awards:
Evangeline Elizondo Chapter of the Year Award

Hermanitas® Program of the Year Award

MANA Volunteer of the Year Award
​
Wednesday, July 20, 2022
​
8:00am – 8:45am Breakfast
9:00am Buses Depart to AT&T Forum
​
9:45am Welcome/Introductions​
Cassandra D. Oshinnaiye, MANA National Board Secretary
10:00am – 10:45am Fireside Chat: Communities for Education, Health and Jobs
Celeste Carrasco, Director of Public Affairs, AT&T

Amy Hinojosa, MANA President and CEO

Moderator: Maria Cardona, Principal, Dewey Square Group
​
10:45am – 11:00am Break
​
11:00am – 11:50pm Panel Discussion: Why Health Equity Matters
Presented by the MANA Action Fund
Introductions​
Veronica Padilla, Treasurer, MANA Action Fund
​
Panelists​
Jason Resendez, President and CEO, National Alliance for Caregiving

Jeanette Contreras, UnidosUS

Moderator: Zach Sentementes, Vice President, Advanced Advocacy and Senior Advisor to Health Equity Collaborative
11:50pm – 12:15pm Lunch Buffet
​
12:15pm - 12:45pm Preview: National Museum of the American Latino – Becoming a Reality
Estuardo Rodriguez, Executive Director, Friends of the National Museum of the American Latino
Danny Vargas, Chairman, Friends of the National Museum of the American Latino

Moderator: Nichole Medina Stone, MANA National Board Member
12:45pm - 1:00pm Break/Board Buses
1:00pm Buses Depart to Smithsonian National Museum of American History
Exhibit: Molina Family Gallery
The Molina Family Latino Gallery is the first physical presence of the National Museum of the American Latino. ¡Presente! A Latino History of the United States is an introduction to critical concepts, moments, and biographies that shine a light on the historical and cultural legacy of U.S. Latinas and Latinos. You will be among the first visitors to this new exhibit that opens June 18, 2022!
Exhibit: ¡Pleibol! In the Barrios and the Big Leagues
¡Pleibol! shares the experiences of Latinas and Latinos whose love for the game and incredible talent have changed baseball and transformed American culture forever. Throughout the last century, Latinas and Latinos have used baseball to chase their dreams, challenge prejudice, and build communities.
4:30pm Buses to Closing Reception
​
5:00pm - 7:00pm Closing Reception at Hill Country DC
Sponsored by Ferox Strategies
​
​
​
​
​
​
​
​
​
​
​
​
​
​
​
​
​
​
​
​
​
​
Confirmed Hermana Conference Speakers
​
​
Bettie Baca, Co-Founder, MANA, A National Latina Organization
Bettie Baca's career spans a lifetime rich in public service. She has more than 30 years of executive management, education, administration, organizational and operational experience. Ms. Baca was Executive Director of the Congressional Hispanic Caucus, and Director of the Summer Program and Associate Director of the Mid-Career Master in Administration program at Harvard's Kennedy School of Government. She served on the Admissions Committee and was responsible for recruiting and guiding many young Latinos through the admissions process. After Harvard, she joined the federal government as a Senior Executive at the Commerce Department and later at the U.S. Small Business Administration. Ms. Baca is SES-certified by the U.S. Office of Personnel Management. She has expertise in Federal government administration including telecommuting policy, travel, paperwork reduction, budget and performance integration, contracting, advisory committees, strategic planning, human resources and competitive sourcing. She has programmatic/regulatory expertise in welfare-to-work, disability, education, Native American, Hispanic, women and minority issues, including expertise in small business and veterans' small business development and servicing. Ms. Baca has worked in government, in the private sector, in politics, in education, in the Congress and in the community — advocating for and conducting outreach to diverse groups including Hispanics, women, African Americans, Asian Americans, Native Americans, and people with disabilities. Her early career was as a community organizer and a writer/editor working in both the public and private sectors. Ms. Baca currently writes and edits Annual Financial and Performance Reports and Congressional Budget Justifications for the federal government. She also edits books and other publications. Her work has earned numerous awards and commendations.
​
Maria T. Cardona, Principal, Dewey Square Group
A seasoned public policy advocate and political strategist, Maria Cardona has more than two decades of experience in the government, politics, public relations and community affairs arenas. Recognized among the most influential Latinos in the country, Maria is a Principal at the Dewey Square Group, leading the Multicultural and Public Affairs practices. Maria joined DSG in 2005 and founded DSG's Latino Strategies practice, "Latinovations," leveraging her reach in the Latino community by advocating on Latino issues, guiding clients on "best practices" for coalition building and support for their positions, products, and brands within the Hispanic community, and spearheading multicultural campaigns. Maria is also known for her work as a political commentator, and is currently a CNN and CNN en Español political contributor, and who appeared frequently on MSNBC, FOX, Univision and Telemundo prior to signing on exclusively with CNN. She is regarded as one of the nation's top 100 most influential Latinos. Maria serves on the Boards of Directors of numerous organizations dedicated to Latino issues and youth including Hoops Sagrado, New America Media, Citizenship Counts, PODER PAC, Friends of the National Museum of the American Latino, and the National Hispana Leadership Institute.
She is a native of Colombia and lives in Washington, D.C. with her husband and two children.
Celeste Carrasco, Director of Federal Affairs, AT&T
Celeste Carrasco, a Director of Federal Public Affairs for AT&T, is responsible for executing national strategies that achieve corporate legislative and regulatory objectives, presenting company positions to external stakeholders in key issue areas and managing community partnerships with non-profit organizations in the Latino, corporate social responsibility and consumer advocacy communities. Celeste was honored as City Year Idealist of the Year in 2015 and was honored to receive the herMANA award in 2016 by the MANA organization. She has also been the recipient of the President's Volunteer Service Award multiple years running. All recognitions highlight her passion for volunteerism and commitment to the communities she represents. Celeste holds a B.A. from Rutgers University, a MC in Project Management and a Masters in Management from Stevens Institute of Technology. She is the President of the DC Chapter of HACEMOS, The Hispanic/Latino Employee Association of AT&T, and is a strong advocate of diversity and inclusion. A native of Argentina, Celeste and her family live in Washington, D.C.
​
The Honorable Judy Chapa
The Honorable Judy Chapa is President of Chapa Consulting, a marketing, public relations, and advocacy firm, where she works with clients on strategic marketing, communications, and government relations. Prior to Chapa Consulting she was Vice President of Corporate Social Responsibility (CSR) for the Financial Services Roundtable (FSR), where she oversaw the CSR department which highlighted FSR member companies' efforts to improve communities, with a focus on financial literacy, and strengthening partnerships with non-profit partners and public policymakers. She also served as President of the Financial Services Roundtable Scholarship Foundation and Board member for the FSR Foundation. ​Ms. Chapa was appointed by the President in 2002 as the first Deputy Assistant Secretary for the U.S. Department of the Treasury's Office of Financial Education. She is responsible for establishing the office and developing the Treasury Department's financial education policy to promote financial democracy. Ms. Chapa was tapped by the Federal Deposit Insurance Corporation (FDIC) in 2003 to design and execute a major financial education campaign targeting Hispanic businesses and community leaders across the country, using the FDIC's award-winning Money Smart Program. While with the FDIC she successfully launched a national media campaign to educate low- and middle-income Hispanic individuals about financial issues. Ms. Chapa has more than 25 years of experience developing, managing, and implementing marketing, public relations and community relations programs in the private sector for Fortune 500 companies in the financial services, packaged goods and beverage industry. A Texas native, Ms. Chapa received her degree in Broadcast Journalism from the University of Texas. In 2017, she was appointed to serve as a member of the Community Development Advisory Board for the U.S. Department of Treasury. In 2016, Ms. Chapa was presented with the MANA Las Primeras Award.
Jeanette Contreras, Project Director for Health Equity Campaigns, UnidosUS
Jeanette Contreras is the project director for health equity campaigns at UnidosUS, formerly known as the National Council of La Raza. In her role, Jeanette provides the vision and strategic goals for UnidosUS' health equity portfolio, leading the development of policies that improve health equity and access for Latinos. Prior to joining UnidosUS, Jeanette served as the director of health policy at the National Consumers League, where she was the key spokesperson and consumer advocate on drug affordability, health care access and the promotion of vaccines across lifespan. Jeanette also previously served as the manager for national grassroots advocacy at the American Academy of Family Physicians. Jeanette began her health policy career in the legislative office of the National Cancer Institute at the National Institutes of Health and spent over a decade in public service at the U.S. Department of Health and Human Services (HHS). During her tenure at HHS, she served as a public health advisor in the HHS Office of Minority Health and led stakeholder engagement for the Centers for Medicare and Medicaid Services where she played a key role in implementing the Patient Protection and Affordable Care Act (ACA) and increasing health coverage in medically underserved communities. She holds a bachelor's degree in Political Science from the California State University, Los Angeles and a master's degree in Public Policy from American University in Washington, DC.
​
Ines de Jesus, MANA de Metro Detroit Scholarship Committee Chair
Ines de Jesus, a native of Puerto Rico, former Associate Superintendent for Human Resources, Detroit Public Schools, has been an educator, community advocate, activist, and organizer working in the Detroit community for over 40 years in numerous capacities including teacher, administrator, school leader, central office executive, and consultant to several community agencies and local universities. Ines earned a BS in Bilingual/ESL education, an MA Reading, and an Education Specialist Degree in School Leadership and Management from Wayne State University. Additionally, Ines is a certified HR professional with a Human Resource Specialist Certification from Michigan State University. After retiring from Detroit Public Schools, Ines led the implementation of the Community Schools model in 15 local public schools. Currently she is a consultant working with school leaders and staff in addressing student chronic absenteeism, a major cause of low student achievement. Through her commitment, leadership roles and volunteerism in education as well as community based organizations and boards, Ines has been instrumental in increasing services and opportunities for the Detroit community, particularly the Latino community, in several areas: bilingual education, "grow your own" teachers' programs, police community relations, gang prevention, youth development, youth mentorship programs, parent engagement, race relations, diversity, and civic engagement. As one of the founding members of the MANA de Metro Detroit chapter, Ines has led the MANA de Metro Detroit scholarship program since 2008. With the support of sponsors and MANA chapter members, and under Ines' leadership, over 140 scholarships have been awarded with many of the recipients joining the local MANA chapter and engaging in MANA events throughout the years.
​
Amy Hinojosa, President and CEO, MANA, A National Latina Organization
Amy Hinojosa is the President and CEO of MANA, A National Latina Organization, the oldest and largest Latina membership organization in the United States, and its sister organization, MANA Action Fund. MANA focuses on empowering Latina women and girls through leadership development, advocacy, and community service via educational programming for adults in the areas of financial literacy, professional development and mentor training. The signature MANA Hermanitas® program is the only national mentoring program specifically designed for Latina youth. Amy has served in different capacities throughout the MANA organization, starting in 2007, including Director of National Programs, Vice President of Leadership Initiatives, and Executive Director. Prior to returning to MANA in 2013, she served as Executive Director of the National Association of Hispanic Publications, Inc. (NAHP), NAHP Media LLC, and the National Hispanic Press Foundation (NHPF), based in Washington, DC. Amy has extensive experience working on local and national grassroots campaigns targeted at mobilizing voices and actions in Hispanic communities nationwide on topics ranging from financial literacy and retirement, mentoring, data privacy, civic engagement, and census participation to advocacy efforts on student loans, immigration reform and health equity. Community education and engagement have been central to Amy's work, with a particular emphasis on youth. She has experience working and volunteering with community organizations such as the Girl Scout Councils of the Nation's Capital and South Texas, the Women's Institute for a Secure Retirement, The National Hispanic Institute, and Hugh O'Brian Youth Leadership. As a representative of MANA, Amy currently serves on the Board of Directors for the Hispanic Association on Corporate Responsibility, the National Hispanic Leadership Agenda, and as Secretary of LIDERAMOS. Amy has been a Huffington Post and Medium Contributor and writes about issues impacting Latinas. She has been a featured speaker at SXSW, The Aspen Institute, on Comcast Newsmakers, and at conferences nationwide. Amy was named one of the 2022 Social Impact Women to Watch by NonprofitHR. Originally from Baytown, Texas, Amy is an alumna of the University of St. Thomas in Houston, Texas, and currently lives in Arlington, Virginia.
M. Cindy Hounsell, President, Women's Institute for a Secure Retirement
Cindy Hounsell is the President of the Washington D.C. based Women's Institute for a Secure Retirement (WISER), a nonprofit organization founded in 1996 to improve opportunities for women to secure retirement income and to educate the public about the inequities that disadvantage women in retirement. An attorney and retirement expert, Ms. Hounsell has been widely quoted in various media and publications including The New York Times, The Wall Street Journal, Forbes/PBS Next Avenue, Barrons, U.S. News and World Report, CNN, CNBC and NPR's 1A, All Things Considered, Morning Edition and Marketplace. Ms. Hounsell also serves as Director of the National Resource Center on Women and Retirement; the Center WISER operates in partnership with the U.S. Administration on Aging. Through the Center, Ms. Hounsell provides technical assistance to national organizations and trains leaders and grassroots advocates across the country. Ms. Hounsell has testified before Congress and has served as a delegate for a number of White House summits and conferences. She has authored many chapters, columns, articles, op-eds, papers and booklets focused on women's retirement issues. In 2018, Ms. Hounsell was awarded a lifetime achievement award by the Plan Sponsor Council of America. Ms. Hounsell was also named a 2015 Influencer in Aging by PBS- Next Avenue. The Influencers in Aging list highlights 50 thought leaders, researchers, experts, executives and everyday people who are redefining what it means to grow older in America. Ms. Hounsell was named by Women's eNews as one of 21 Leaders for the 21st Century, and Money magazine named her one of its 40 Money Heroes for helping women secure their financial futures.
​
Yvonne Hsu, National Asian Pacific American Women's Forum (NAPAWF)
Yvonne Hsu (she/her) is a 1.5 generation immigrant with fifteen years of nonprofit and government experience. She leads the policy and government affairs department for the National Asian Pacific American Women's Forum (NAPAWF) where she is responsible for the development and implementation of the organization's advocacy
strategy to dispel the model minority myth and build power for Asian American and Pacific Islander women and girls. She has extensive government and policy experience through her work for Reps. Katherine Clark (D-MA) and Adam Schiff (D-CA) and as a political appointee in the Obama Administration at the U.S. Department of Housing and Urban Development. Prior to joining NAPAWF, she worked for the National Council of State Housing Finance Agencies, an organization central to the nation's affordable housing system, leading appropriations strategy and other affordable housing advocacy efforts.
​
Jessica Mier, Membership Chair, MANA de San Diego
Jessica Mier is the MANA de San Diego (MANASD) Membership Chair and has been with the organization for more than 10 years. She is an active member of the San Diego community and serves on various local nonprofit boards. She and her husband, David Mier, who is a current MANA de San Diego Board Member, were also last years' Co-Chairs of the MANASD's bi-yearly Brindis Gala. Professionally, Jessica works for the U.S. House of Representatives in a first of its kind program where she mentors and trains all Congressional District Staff around the country. She is a former Deputy Chief of Staff for Congresswoman Sara Jacobs, and former District Director for retired Congresswoman Susan Davis. She has nearly 16 years of experience working in the federal government.
​
Christian Nunes, President, National Organization of Women
Christian F. Nunes, MBA, MS, LCSW, became NOW president in August 2020. She was previously appointed Vice President by the board in May 2019. As the second African American president in the organization's history, Nunes is leading the organization through an intersectional lens, bringing a diverse coalition of grassroots activists to work against structural sexism and racism. She is a former NOW board member and committee chair, as well as a licensed clinical social worker, consultant and a woman-minority business owner. Christian is an active community organizer and public speaker, regularly being featured at events such as the March for Black Women, Women's March events, and rallies around the country. Christian launched key initiatives at NOW such as the Unlock the Future campaign, which demands humane treatment for detained immigrant families, NOW's Racial Justice Summit and the Feminist Agenda Campaign in partnership with Black Women's Blueprint.
Christian is the founder of a behavioral health and consulting practice. As an advocate for social justice and mental health policy, she took up the role as Chair of the Mayor's Commission on Disability Issues. She is often featured in media outlets including MSNBC, Business Insider, PRISM, Politico, the Huffington Post, Ebony, Black Enterprise magazine, Yahoo News, and many more national and local outlets. She received her Bachelor's Degree in Social Work (BSW) from Northern Arizona University, her Master of Science degree from Columbia University, and Master of Business Administration (MBA) from the University of Phoenix.
​
Veronica Padilla, Former MANA National Board Chair, MANA Action Fund Treasurer
Veronica Padilla is a Commissioner on the Kansas Hispanic and Latino American Affairs Commission, appointed by Governor Laura Kelly. She is also a member of the editorial board for the Topeka Capital-Journal. A life-long advocate for the Hispanic community, she has served as Chair of the National Board of Directors for MANA, A National Latina Organization, Kansas State Treasurer of LULAC, and on the Boards of Directors for YWCA of Topeka, Midland Care, Meals on Wheels and Topeka High Historical Society. She also previously served as a chaplain for the National Fraternal Order of Police Auxiliary.
​
Jason Resendez, President and CEO, National Alliance for Caregiving
Jason Resendez the incoming President and CEO of the National Alliance for Caregiving, where he leads research, policy, and innovation initiatives to build health, wealth, and equity for America's 55 million family caregivers. Prior to joining NAC, Jason was the founding executive director of the UsAgainstAlzheimer's Center for Brain Health Equity and was the principal investigator of a $1.5 million Healthy Brain Initiative cooperative agreement with the Centers for Disease Control and Prevention (CDC). While at UsAgainstAlzheimer's, Jason pioneered the concept of Brain Health Equity through peer-reviewed research, public health partnerships, and public policy. Earlier in his career, Resendez worked at the nation's leading Latino civil rights organizations UnidosUS and LNESC, the education arm of the League of United Latin American Citizens (LULAC). He has advised institutions and organizations working to advance equity for communities of color, including the National Institute on Aging, the National Academies of Medicine, the Administration for Community Living, and the Congressional Hispanic Caucus Institute (CHCI). He has also served as a volunteer policy advisor for the presidential campaign of President Joe Biden. Jason is from South Texas and graduated from Georgetown University.
​
Estuardo Rodriguez, Principal, The Raben Group
Estuardo Rodríguez is a principal and co-founder at The Raben Group focused on Government Affairs and Communications. A lawyer by training, he specializes in direct lobbying in the financial services and telecommunications sectors advising leading companies across the industries. Having cultivated a powerful network of media relationships, Estuardo is also Raben's counsel on Media and Communications. Estuardo draws on this expertise, along with a reputation as a tough and charismatic professional, to advise Fortune 100 clients on their engagement with Congress, the White House, civil rights, and political leaders, identifying partnership opportunities and ways to mutually support innovative policies and programs for the industry, while at the same time providing low-income and diverse communities with high level and affordable products and services they need. Estuardo also employs his influence and leadership on a number of nonprofit and industry boards. He currently serves as the president and CEO of the Friends of the American Latino Museum, a campaign to create a Smithsonian National Museum of the American Latino on our National Mall. Through his leadership, the almost three-decade-long campaign finally secured congressional approval to build the long-overdue museum which will house 500 years of American Latino history. The campaign now shifts to ensure that the best location on our National Mall is secured. A co-founder of the Hispanic Lobbyists Association, Estuardo is also an advisory board member of Support Latino Biz and the American Latino Veterans Association.
​
Julisa Rodriguez, MANA de Albuquerque Membership Coordinator
Julisa Rodriguez currently serves as a Project Manager at MediaDesk, a nonprofit and government focused communications firm in Albuquerque, New Mexico. She oversees the agency's operations and business development functions, developing project proposals and timelines for priority accounts to help drive business growth. Prior to MediaDesk, she served as a Policy Analyst for the New Mexico House of Representatives, working with stakeholders to analyze and research potential education legislation that would bolster educational capacity in New Mexico. Julisa graduated from the University of New Mexico. Julissa joined MANA de Albuquerque in 2021 and has a fresh perspective on what attracts individuals to organizations like MANA. Julisa is the Membership Coordinator for MANA de Albuquerque. This role focuses on developing engaging activities for membership and creating recruitment opportunities.
​
Zach Sentementes, Vice President, Advanced Advocacy
Zach Sentementes is an experienced public affairs professional who works to help clients communicate their policy positions on key legislative issues at the state, federal, and international level. Zach has worked for Advanced Advocacy for the past four years where he specializes in strategic alliances - engaging with an extensive network think tanks, policy experts, and grassroots organizations - to mobilize around major client initiatives. Zach assumes a lead role in the development of issue advocacy campaigns and coalitions. He provides guidance on navigating a wide range of complex policy issues including healthcare, intellectual property, trade, tech policy, labor, energy. He serves as the Senior Advisory to the Health Equity Collaborative. Prior to joining Advanced Advocacy, Zach worked at the Washington International Trade Association. In his spare time, Zach serves as Vice President of the Young Trade Professionals, D.C.'s premier under-forty trade policy forum. Zach holds a Bachelors of Arts and Science degree in Political Science and a Minor in Mandarin studies from Concordia University in Montreal, Canada. He also studied in Beijing at the Communication University of China.
​
Danny Vargas, Founder/President, VARCom Solutions
Danny Vargas is an award-winning noted business and community leader, accomplished media commentator, and marketing/public relations professional. Named "101 Most Influential Latinos" in America in 2020 by Latino Leaders Magazine, he is a product of the mean streets of New York City, he has created opportunities, overcome challenges, and beaten the odds all his life. He has made a mark not only in business but in the community as well. Danny is the founder/president of VARCom Solutions, a nationally recognized marketing, public relations, and professional services firm. He is Chairman Emeritus of the Friends of the National Museum of the American Latino, after having led a national, bipartisan effort to successfully pass the authorization bill in Congress. He is the Chairman of the Virginia State Advisory Committee to the US Commission on Civil Rights and Chairman of Leadership Fairfax. Vargas is a regular media commentator in both English and Spanish, appearing on CNN, Fox News, MSNBC, Univision, Telemundo, and more and has penned op-eds for Wall Street Journal, NBC, etc.
​
Armando Zumaya, Founder, Somos El Poder
Armando Zumaya has been in fundraising for 36 years in a variety of roles that have given him a unique perspective on all aspects of development offices, fundraising culture and Latinx in the US nonprofit world. He founded Somos El Poder because of his experiences of his long career in development, his success in teaching fundraising and a deep pride in his Chicano heritage. He is a noted expert on Latino Major Giving and all aspects of fundraising with the Latinx community. He has direct experience raising five, six and seven figure gifts from Latinx. He lectures and writes about the Latinx experience in the nonprofit world. His work includes direct experience raising five, six and seven figure gifts from Latinx in the US. He is an active development officer. He has spent the bulk of his fundraising career as a Major Gift, Leadership Gifts and Annual Fund Officer on two $1+ billion dollar campaigns at Cornell University and the University of California, Berkeley. He began his career in 1985 as a canvasser for SANE/FREEZE in Los Angeles and Ithaca N.Y. where he led door to door canvassers in the field for 5 years. He has served in the Vice President of Development, Director of Major Gifts and Chief Development Officer, Annual Fund and Leadership Gift roles. He is well known for his work in teaching prospecting, solicitation, cold calling, major gifts techniques and remote constituency fundraising. He has been a tireless advocate for improving the Prospect Researcher/Fundraiser relationship and creating a prospecting culture inside development teams. He has been featured in the Stanford Social Innovation Review, the Chronicle of Philanthropy, APRA Connections, the Grassroots Fundraising Journal, and other publications. He has been widely published including the nationally acclaimed OpEd in the Chronicle of Philanthropy on March 24, 2014 entitled "Give Fundraising Researchers More Influence and More Credit". He has also been published in the Grassroots Fundraising Journal, Currents (The Magazine of CASE) The Major Gifts Report Fundraising Compass, Bloomerang, Frost on Fundraising and others. He lives in Northern California and is a proud alumnus of the University of California, Riverside and Theodore Roosevelt High School in Boyle Heights, East Los Angeles.
​
​