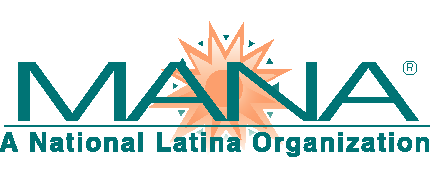 Leadership,

Service, E

ducation,

Advocacy
Empowering Latinas Since 1974
Join Us In Washington, DC, in July!
Join us in Washington, DC, for our first national in-person conference since the start of the pandemic! The event promises to be an empowering conference featuring Latina Leaders, advocacy issues of the day, and opportunities to engage. The Hermana Conference provides a meaningful and educational opportunity for MANA members and volunteers to network, train on the newest program enhancements and share best practices. Connect with community leaders and opinion-shapers through workshops and trainings. Participants gain valuable information and resources from top Latina trailblazers. Check back frequently for updates on speakers, events, and more!
When:
July 18-20, 2022
Where:
Royal Sonesta Hotel
2121 P Street NW (Dupont Circle)
Washington, DC
Located 1 mile away from The White House, Kennedy Center, National Zoo, Lincoln Memorial, and within 2 miles of the other DC monuments, Smithsonian Museums, and more, you will be in the heart of all that Washington, DC, has to offer. Closest airports are DCA - Washington National Airport and BWI - Baltimore-Washington Airport
Conference Room Rate:
$204/night for deluxe king and 2 queens rooms (plus taxes and fees). There are reduced conference rates for upgraded suites or studios. The group rates will be available for up to 3 days before the event and 3 days after the event, should you wish to stay additional days. The hotel has waived the $25 nightly resort fee for our group. Room Rate is available until July 1, 2022.
Reserve Your Conference Room Here
Conference Fee:
There is no conference fee for MANA members to attend all of the events and meals of the Hermana Conference, thanks to generous support from our sponsors. Travel and hotel are the responsibility of the attendees.
​
​
Conference Schedule:
Monday, July 18, 2022
6:00pm – 8:00pm Hermana Conference Welcome Reception
1st Floor Conference
Registration
Dress: Business Casual/Festive
(Optional free COVID tests will be provided)
​
Tuesday, July 19, 2022
8:00am – 9:00am Breakfast
1st Floor Conference
Dress: Business Casual
(Optional free COVID tests will be provided)
​
9:00am – 9:10am Break
9:15am – 10:30am Panel Discussion: Chapter Membership Strategies
​
10:30am – 10:40am Break
10:45am – 12:00pm Workshop: Chapter Development
​
12:00pm – 1:30pm Luncheon Fireside Chat
​
1:30pm – 1:40pm Break
1:40pm – 3:15pm Workshop: Latina Savings Project
​
3:15pm – 3:30pm Break
3:30pm – 5:00pm MANA Annual Membership Meeting
​
6:00pm – 8:00pm Chair's Reception: Honoring Hermana Excellence
Awards:
Evangeline Elizondo Chapter of the Year Award

Hermanitas® Program of the Year Award

MANA Volunteer of the Year Award

President's Award for Service
​
Wednesday, July 20, 2022
​
8:00am – 8:45am Grab and Go Breakfast
1st Floor Conference
Dress: Business Casual
(Optional free COVID tests will be provided)
9:00am Buses to Event Space
​
9:45am Welcome/Introductions​
10:00am – 11:00am Fireside Chat
​
11:00am – 11:10am Break
​
11:10am – 12:10pm Panel Discussion
​
12:10pm – 1:15pm Lunch
1:15pm – 1:30pm Break
1:30pm Buses to Smithsonian National Museum of American History
Exhibit: Molina Family Gallery
The Molina Family Latino Gallery is the first physical presence of the National Museum of the American Latino. ¡Presente! A Latino History of the United States is an introduction to critical concepts, moments, and biographies that shine a light on the historical and cultural legacy of U.S. Latinas and Latinos. You will be among the first visitors to this new exhibit that opens June 18, 2022!
Exhibit: ¡Pleibol! In the Barrios and the Big Leagues
¡Pleibol! shares the experiences of Latinas and Latinos whose love for the game and incredible talent have changed baseball and transformed American culture forever. Throughout the last century, Latinas and Latinos have used baseball to chase their dreams, challenge prejudice, and build communities.
4:30pm Buses to Closing Reception TBD
Chapter Reports - Evangeline Elizondo MANA Chapter of the Year and Hermanitas Program of the Year Awards
Each year, MANA Chapters are required to report on the status of their annual activities to the MANA National Office. Information on this form will also be used to select the recipients of the 2022 Evangeline Elizondo MANA Chapter of the Year and Hermanitas Program of the Year Awards. Additionally, some information may be utilized by the MANA National Office when pursuing funding to support the ongoing national training and leadership initiatives (i.e. number of members, number of volunteers, number of Hermanitas, geographic locations, number of events per year, etc.). This form should be completed by the Chapter President or Board Member with the most up-to-date information available for the Chapter. If you are a MANA Affiliate Organization, this form is not required. Awards will be presented at the 2022 Hermana Conference in Washington, DC.
Deadline: July 11, 2022
​
Submit Your Chapter Reports and Awards Information Here
​
Individual Award Nominations: 2022 Outstanding Volunteer of the Year Award and 2022 President's Award for Service
These awards will be presented to the MANA Members who have demonstrated action and leadership that goes above and beyond the normal expectations required by office or position within the organization. Nominees should display outstanding service within the past year that has significantly impacted their Chapter, their community, and/or the nation. This could include service to other MANA Members, leadership of innovative programs or services, excellence in securing positive publicity for the organization, or other similar significant contributions that rise to the level of special recognition. Awards will be presented at the 2022 Hermana Conference in Washington, DC.
Deadline: July 11, 2022
​
Submit your Individual Award Nominations Here
Hermanitas Program Leadership Development - HLEAD
Thanks to generous support from Walmart and input from an all-star group of Hermanas from across the country, MANA has been working on the revitalization and updating of the National Hermanitas Curriculum. On Monday, July 18th, Hermanitas Program Leadership Development - HLEAD will take place all day prior to the official conference opening reception that evening. MANA is able to provide travel and hotel for 1 person from each Chapter to attend this leadership development program. This training is intended for someone in Chapter Leadership with responsibility for administration of the Hermanitas Program (i.e. Hermanitas Coordinator/Director/Assistant, Chapter Board Member).
More individuals from your Chapter may attend, but travel and hotel will be their own responsibility. Participants agree to travel on Sunday, July 17th, as training will begin at 9am on Monday the 18th (after breakfast); and return travel is on the 21st.
Deadline for HLEAD Registration is June 15, 2022
​
Health and Safety
For the protection and safety of all of our members, MANA will maintain all COVID pandemic protocols. We will all commit to doing our part to keep each other safe.
Vaccine Requirement to Attend (2 vaccine doses and at least 1 booster prior to arrival) - We may be attending events/facilities that have strict vaccine requirements, so we ask that all participants bring their vaccine cards or a digital copy in case it is needed anywhere.

Masking When Not Actively Eating or Drinking - While conditions continue to improve, we will have hermanas traveling from all parts of the country, some will have conditions that make them more susceptible to the virus. Free masks will be made available.

Daily Testing Supplies Available for Free - While MANA will not require proof of daily testing, free supplies will be available to test in the privacy of your room each day.
Will There Be an Hermanitas Conference?
With different parts of the country still emerging from the pandemic, and rates continuing to fluctuate, and because we are maintaining strict health protocols, the MANA National Board agreed that Summer 2022 was still too soon to ask for families to let their students travel. There will be a virtual Hermanitas Conference and we hope to be back in person in 2023!
​
Travel
The nearest airport is DCA - Washington National Airport. There are two other airports approximately one hour from downtown Washington, DC: IAD - Dulles International Airport and BWI - Baltimore Washington International Airport.
​
Weather
Washington, DC is HOT in July! Average highs are in the high 80's or low 90's - and it can even be hotter at times! It will also most likely be humid. While all of our events are indoors, we will be on the move for our second full day. We will be getting on and off buses at our different locations, so we will be outdoors for limited amounts of time. Water will be provided between stops and at meal times.
​
Dress
Dress for our events will be business casual, so be sure to wear lightweight clothing, especially for those times when we will be on the go. For our second full day, we will be at different locations in Washington, DC, and there will be a considerable amount of walking at the Smithsonian Museum. Please wear or bring comfortable walking shoes. There will be plenty of opportunity to take breaks and sit down, as needed, for those who have limited ability to walk long distances.