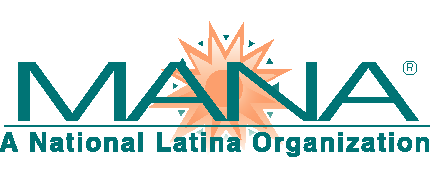 Leadership,

Service, E

ducation,

Advocacy
Empowering Latinas Since 1974
CDC and CDC Foundation Introduce Online Training
Health and safety are top priorities in educational settings. If you work in an educational setting, or administer Hermanitas or other after-school programming, you play a unique and important role in promoting good hand hygiene and clean educational spaces. Proper hygiene is an important part of maintaining a healthy education setting. This includes practicing good hand hygiene; cleaning, sanitizing, and disinfecting surfaces correctly; and having a solid hand hygiene and cleaning plan in place. To help you keep your facility healthy and safe, the Centers for Disease Control and Prevention (CDC) and the CDC Foundation developed Clean Hands and Spaces, an online training for educators, administrators, and supporting personnel in K-12 schools and early care and education. This interactive training promotes best practices in hand hygiene and cleaning and disinfection to help keep students, educators, supporting personnel, and administrators healthy in education settings.
What does the training include?

The training consists of four modules that focus on:

• How and when to clean hands.
• How to create a hygiene plan for an educational environment.
• How to select, use, and store cleaning products and disinfectants.
• How to team up with parents and caregivers to build good hygiene habits with children.

Who is this training for?
This online training was created for online training for educators, administrators, and supporting personnel in K-12 schools and early care and education. This includes all of the MANA volunteers for the national Hermanitas program.
​
When can I take it?

You may take the training modules at your own pace and at a time convenient for you. Completion of all the training modules may take 2 to 3 hours depending on your educational role.

Why should I take it?

The training shares best practices and strategies to help keep everyone at your educational facility healthy. After completing this training, you will be able to help your facility make a plan to support hand hygiene and clean spaces, select the correct cleaning methods and products to use, and know how to properly use and store hand hygiene, cleaning, and disinfection products. You may receive free continuing education credits for completing the training.
​
Also, MANA Members are being invited to take the training and receive a Starbucks or UberEats gift card for completing the modules. $10 gift card for completing 2 modules or $25 gift card for completing all 4 modules. Simply send the completion confirmation for the modules you complete to mananational@hermana.org by Friday, April 1, 2022, to receive your gift card via email.
​
Can I get professional credit for the training?
Yes! Continuing Education (CE) credits are available, as well as ANCC: Contact Hours Continuing Nursing Education.
​
How do I get started?
​
To take the Clean Hands & Spaces Training, visit: https://www.train.org/cdctrain/course/1100489/
You will need to create an account to login and complete the training. Should you be interested in the CEU/CE or ANCC credits, please follow the steps to be sure you receive the credits.