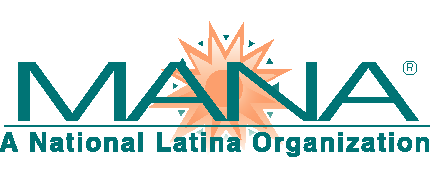 Leadership,

Service, E

ducation,

Advocacy
Empowering Latinas Since 1974
MANA Las Primeras® Awards
Since 1990, the MANA Las Primeras® Awards have honored Latinas who demonstrate important 'firsts' in their fields with a national impact. The achievements of these extraordinary women show the important contributions Latinas make to this country. Las Primeras® serves as an educational program and commemoration of how far we have come, yet serves as an important reminder of the long road ahead for full inclusion of Latinas in the top levels of leadership in this country. When we are asked, "Where are your Latina Leaders?" – we can confidently and proudly point to this list of exceptional, accomplished women. Click on any of the slides below to scroll through awardees.
View all of our Las Primeras Honorees Since 1990
​
​
2019 Las Primeras Awards
​
​
​
​
​
​
​
​
​
​
​
​
​
​
​
​
​
​
​
​
​
​
​
2018 Las Primeras Awards
​
​
​
​
​
​
​
​
​
​
​
​
​
​
​
​
​
​
​
​
​
​
​
​
​
2016 Las Primeras Awards
Left Photo L-R: Amy Hinojosa, MANA President and CEO; The Honorable Sylvia Garcia, First Latina Elected to the U.S. House of Representatives from Texas, 2019 Las Primeras Awardee. Right Photo L-R: Amy Hinojosa, MANA President and CEO; The Honorable Clara Padilla Andrews, 2019 MANA Legacy Awardee; Mary Ann Gomez Orta, President and CEO of the Congressional Hispanic Leadership Institute, 2019 HerMANA Awardee; Alberto Mendoza, President and CEO of the National Association of Hispanic Journalists, 2019 HerMANO Awardee. July 23, 2019, Arlington, Virginia.
L-R: Azucena Maldonado, Founder of Latina Golfers Association, 2016 Las Primeras Awardee; Brent Wilkes, National Executive Director of LULAC, 2016 HerMANO Awardee; Celeste Carrasco, Director of Federal Public Affairs, AT&T, 2016 HerMANA Awardee; The Honorable Judy Chapa, First Deputy Assistant Secretary, U.S. Department of the Treasury Office of Financial Education, 2016 Las Primeras Awardee; Amy Hinojosa, MANA President and CEO; and Adrianna Quintero, President and Founder of Voces Verdes, 2016 Community Partner Awardee. April 26, 2016, U.S. Capitol Visitor Center.