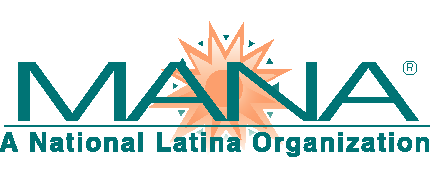 Leadership,

Service, E

ducation,

Advocacy
Empowering Latinas Since 1974
COVID-19 Health and Safety Resources
​
Please continue to monitor all guidance for health and safety coming from your local and state authorities, as they are best-positioned to understand how COVID-19 is impacting your local community.
​
The Centers for Disease Control have comprehensive information and preventative measures you can take to prevent illness, to protect your home and workplace and steps to take if you get ill. Please visit this website and click through for all of the information to not only help you plan, but act in case of an illness. www.cdc.gov
​
The World Health Organization provides updated information on impacts around the globe, as well as public safety advice that includes explanations for why certain safety protocols are important to your health.
​
Resources for Parents, Families, and Caregivers
​
​
​
​
​
​
​
​
​
​
​
MANA Partner Resources
​
We continue to be incredibly proud to work with companies and organizations that have truly put their resources and expertise to work for everyone trying to navigate the circumstances brought on by COVID-19. They are among the helpers who are getting us through these difficult times.
​
​
Verizon is on the front lines of helping schools meet the needs of distance learning, supporting telehealth apps, deploying portable cell sites to add network capacity at Emergency Operations Centers, mobile testing sites and quarantine areas nationwide, and more, while remaining responsive to the needs of current customers.
​
​
AT&T remains focused on providing support and resources for communities in need with digital parenting resources, educational programming, facilitating philanthropy to support first responders with Text-to-Give options and more as they also provide relief options to families who are financial crisis.
​
​
Comcast / NBC Universal / Telemundo / Sky
From expanding the Internet Essentials Program for families in need, to providing free educational resources, to executives donating their annual salaries, the Comcast / NBC Universal / Telemundo / Sky family continues to find innovative ways to meet consumers where they are and provide vital information and services.
​
​
Leveraging the expertise and capabilities of member companies, the biopharmaceutical industry is providing financial support, and in-kind donations, and collaborating with U.S. and global health authorities to combat the global health emergency. Individual companies are making great contributions in philanthropy and research and development.
​
​
​
​
General Motors shifted manufacturing to respond directly for the need for face mask production for health care workers. They produced up to 50,000 masks per day, or approximately 1.5 million each month.
Financial Resources
Affordable Connectivity Program (ACP) - If you need help getting internet/phone service or help paying your bill, the FCC has a program that helps families get connected.
​
Affordable Connectivity Program
​
​
With Congress passing legislation to help families shoulder the financial burden during the pandemic, and federal government agencies developing new protocols to accommodate federal workers and continue to provide needed services, MANA has worked with the Women's Institute for a Secure Retirement to produce Fact Sheets with helpful information to help you navigate financial questions.