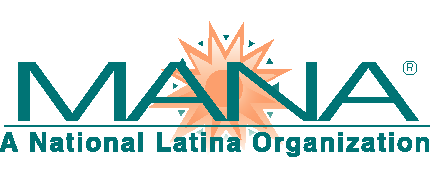 Leadership,

Service, E

ducation,

Advocacy
Empowering Latinas Since 1974
Become a MANA Member
Join the oldest and largest network of Latina advocates in the United States. You may join as a Member of your Local Chapter or as an Individual Member through the national organization.
​
Benefits of Membership:
Become a Latina Advocate - Through your MANA membership, you will have the opportunity to learn about issues facing Latinas nationwide. You will have the opportunity to participate in the latest campaigns and issue advocacy on behalf of Latinas in your community.

Join a Network of Latina Leaders - Through Chapter/Affiliate interaction, National training events, or engaging via social media, you will get the chance to interact with Latina Leaders at all levels throughout the country.

Access Training and Professional Development - Each year, you will have the opportunity to attend the MANA Annual Conference to receive program training and workshops that contribute to both professional and volunteer development. MANA National also conducts Continuing Education webinars throughout the year as a benefit to members.

Attend MANA Events - MANA members are invited to attend events and training programs at a free or significantly reduced cost.

Receive Monthly E-Newsletter - Each month, you will receive the latest updates on advocacy issues, national campaigns, highlights from Chapters and Affiliates, training information and resources, and more!

Access Turn-Key Program Materials - From our financial literacy training resources to Hermanitas program training and curriculum materials, you will receive information that you can use effectively to serve your community.
​
​
Levels of Membership:
​
​
Regular Adult Membership - $35 annually, renewable in January of each year
​
​
​
Senior Adult Membership (Age 60+) - $15 annually, renewable in January of each year
​
​
​
Student Adult Membership - $15 annually, renewable in January of each year, applicable to full or part time post-secondary students
​
​
​
Lifetime Membership - $250 one-time payment for designation as a national MANA Member for life
​
​
​
Hermanitas Youth Membership (Ages 11-18) - No national membership dues, local dues may apply per Chapter rules
​
​