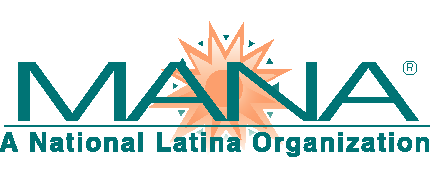 Leadership,

Service, E

ducation,

Advocacy
Empowering Latinas Since 1974
Financial Literacy
​
Importance
Latinas earn only $0.54 for every $1 earned by white males. 1 in 5 Latinas age 65+ live in poverty. 25% of Latinas have over $20,000 in non-mortgage debt. 80% of Latinas rely on Social Security for the majority of their retirement income. Financial education is central to community education.
​
Efforts Include
The Latina Savings Project is the newest community education model MANA uses, in partnership with WISER, to provide local workshops on managing finances and making educated financial decisions, particularly with regards to credit, retirement and homeownership and encouraging participants to begin saving.

Support continued efforts to close the pay gap between men and women. Latina Equal Pay Day marks the day that Hispanic women finally catch up to the earnings of their white male counterparts from the previous year.

Present information at conferences and events to bring attention to the disparities for Latinas with regards to pay and savings gaps, and the need for increased resources for education and retirement planning.

Opposition to business practices of multi-level marketing companies who often disproportionately prey on Latinas and recent immigrants to sell products and buy into a business opportunity that costs families their life savings.
​
​
​
MANA Chapters can use the turnkey toolkit created by MANA and WISER. The goal of the project is to promote a savings habit for Latinas while developing achievable savings goals through the use of low-cost saving options. The project is designed to partner with a local bank or credit union to provide financial literacy education and help participants develop a working relationship with banking institutions and professionals. MANA Chapters piloted the project and created successful results in their communities.
​
Read More About the Latina Savings Project
​
Get the Latina Savings Project Toolkit
​
​
​
​
​
​
​
MANA Partners with the Women's Institute for a Secure Retirement (WISER) to deliver retirement and savings education to Latinas and communities nationwide. Rated one of the Top 100 Websites for Women by Forbes Magazine, the WISER website serves as an ongoing resource for women with topical information, resources, research, and more.
​
​
​
​
MANA joins the Women's Institute for a Secure Retirement and the National Council on Aging at the White House for a briefing on data regarding women's attitudes on finances and retirement.